What is a one-time use library?
A one-time use library is just like another library with one difference. Posts stored in this library will only be posted once and after that, they will be removed from the library and go to the 'Expired Content' library. It comes handy to store posts like the latest news. You may want to check out our Google Alert RSS Feed tutorial to start curating content via Google alerts.
How can I customize messages for the social media accounts?
Many times, you may want to change your message for different platforms so we allow you to have a different message for all the social platforms. When you try to add new content you will see the 'Customize for each platform' option which will show the tabs where you can enter your message for all the social accounts we support.
In the 'Original' tab, you can add the message that you want to be common on all the social media platforms. To customize it for the selected social media platforms, click on their respective tabs above the message field.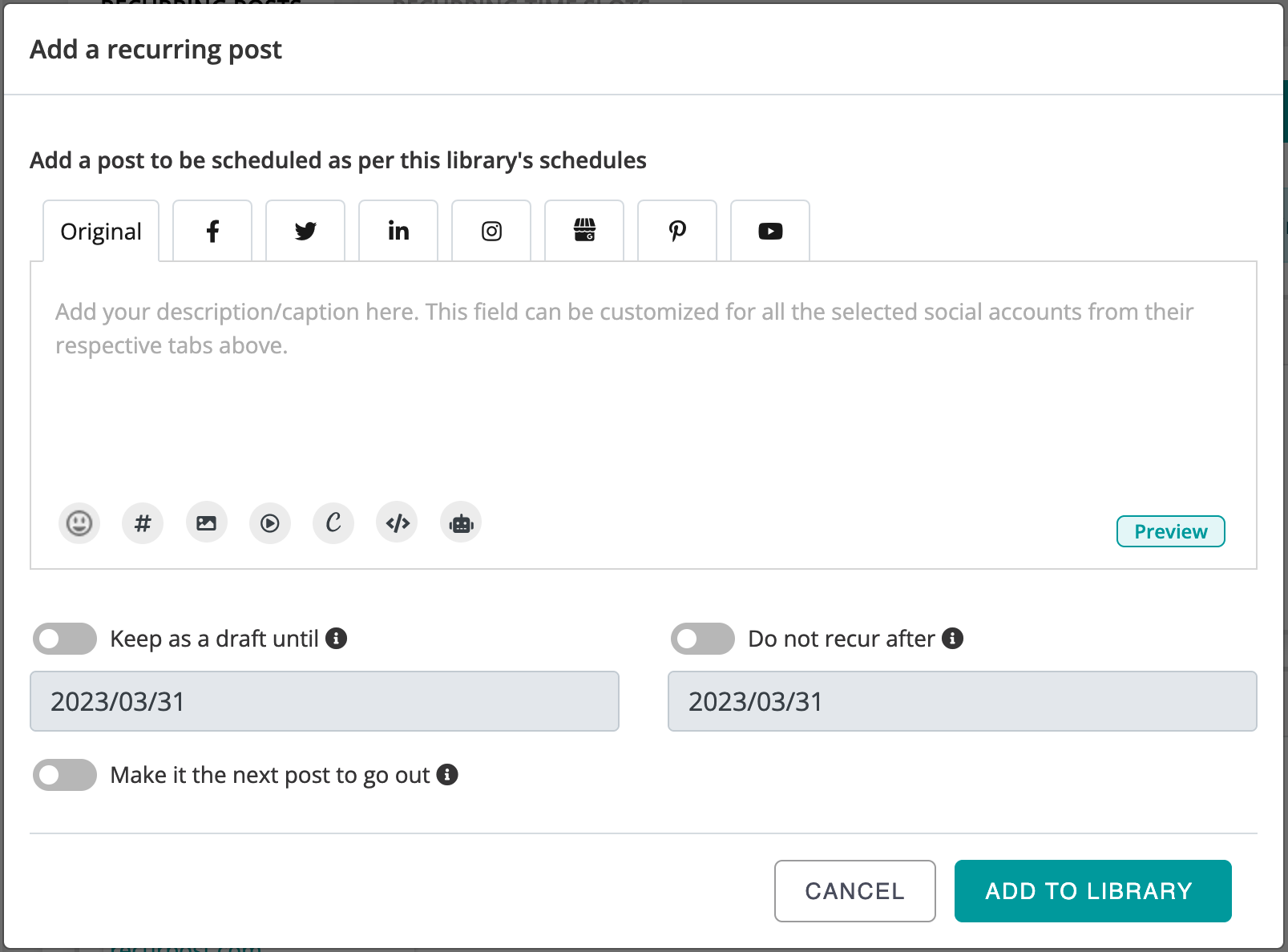 Can I stop posts going out from a library temporarily?
Yes, you can, we let you pause a library. Once a library has been paused no post will go out from there until you resume it again. Your schedules will stay intact when you pause a library and as soon as you resume it your posts will start scheduling normally.
I hope this information helps you. In case, you have any questions or need help then please feel free to contact us at support@recurpost.com.