It can get really difficult trying to invite and manage all your team members in one fully organized place. For the most part, such places aren't always available either.
But with RecurPost, you'll no longer have to worry about it being a problem. It comes in handy when you have multiple people to manage and multiple accounts to handle. You can invite your members and assign them libraries and accounts that they may be responsible for.
With our Team Management feature, you will easily be able to invite new team members and assign them libraries and accounts that they may be responsible for using the 'Team Management' feature.
You can find this menu under the drop-down menu by clicking on your account name in the top right corner.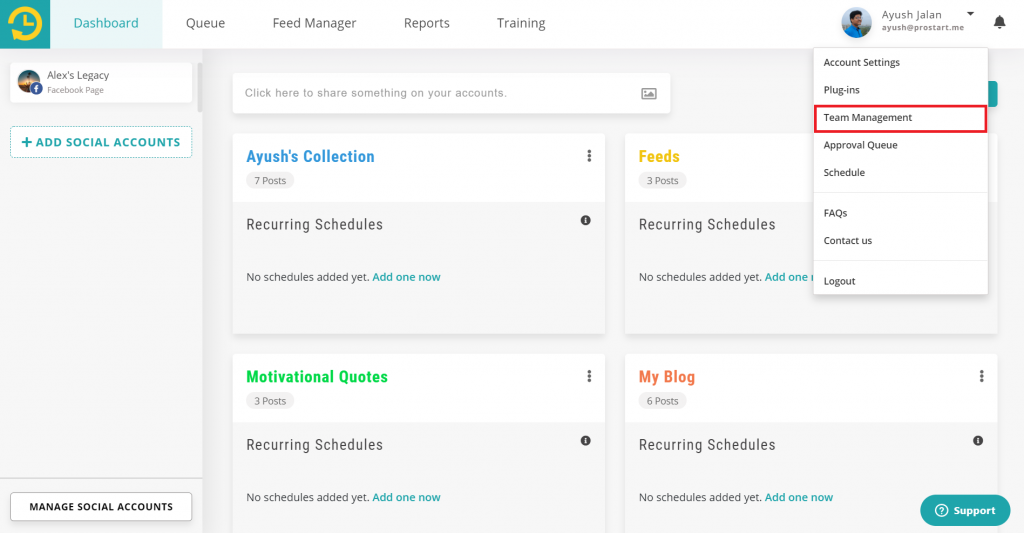 Once you're on the 'Team Management' menu screen, you will be able to add new members by clicking on 'Invite User'.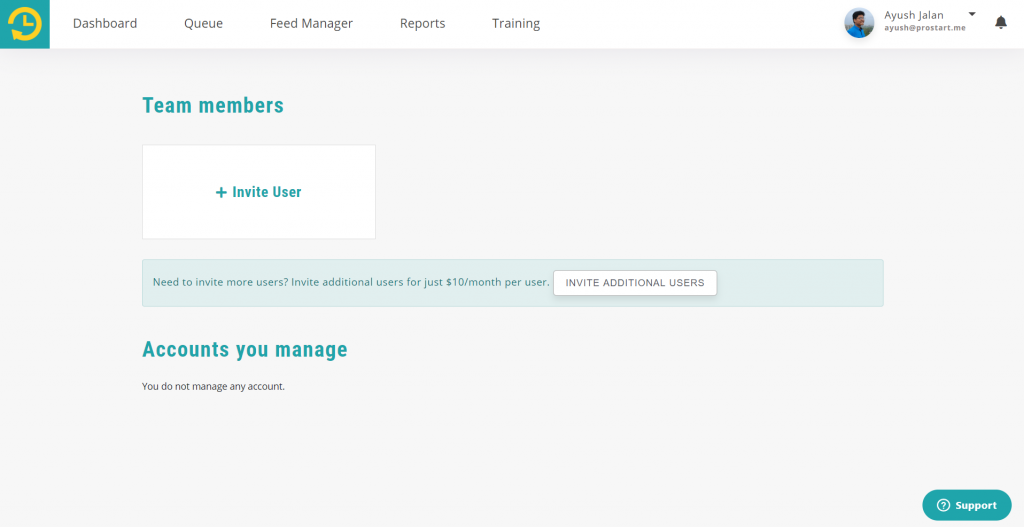 The invitation itself is a 3-step process which we will be seeing in the following.
Step 1: Request your team members to join via email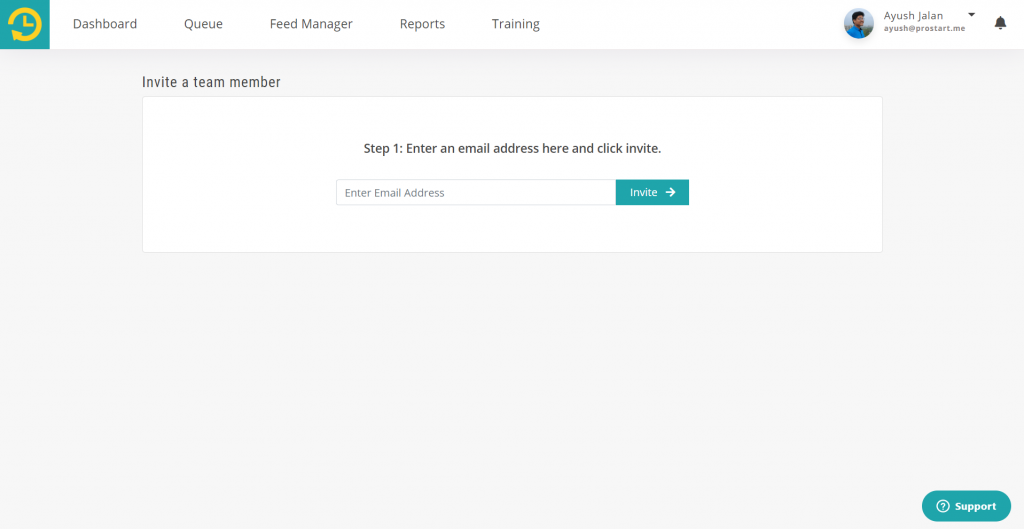 Before you invite someone, please note that you can only invite people who already have a RecurPost account. If they don't have an account, you will need to ask them to sign up first.

To invite someone, enter their email address and hit 'Invite'.
Once you do, they will get an email invitation request which they must accept. They can also accept that invitation directly from their RecurPost account by going to the Team Management menu.
You can invite as many team members as your plan allows. If you want to invite more users you can upgrade your plan. You can also contact us if you only want to add more users.
Step 2: Grant your team members access to your libraries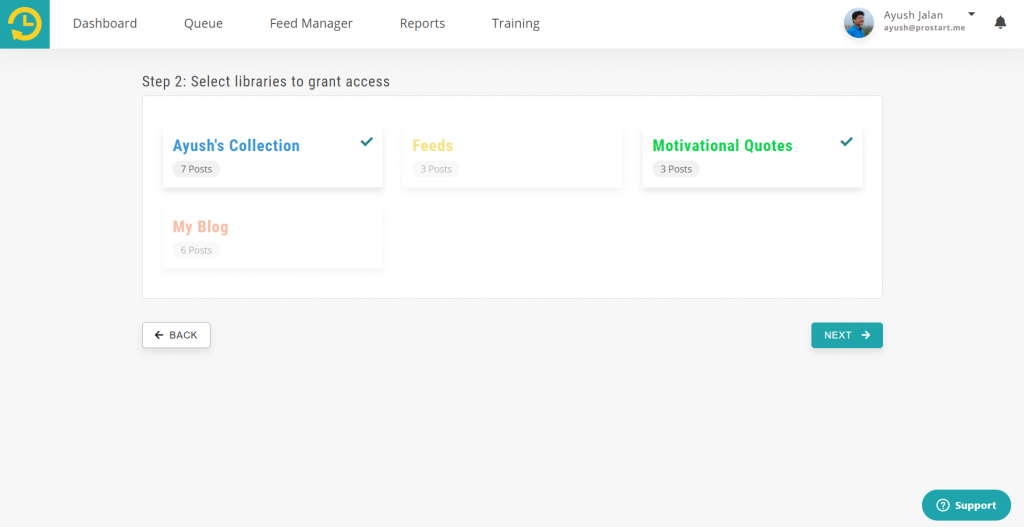 Once you've sent the email invitation, the next thing you'll need to do is select the libraries that you want your new team member to have access to.
This will allow you to assign specific duties to each member and keep check of their responsibilities individually.
Step 3: Grant Social Access
The final step is to grant your team members access to the different social accounts that they will be handling and will be responsible for.
This will ensure that they don't accidentally post on the social accounts that they are not supposed to as we know that's usually not a great move to make in the attention industry.
After that, go ahead and click on 'Done'.
Once you're done with all the 3 steps, your Team Management page should look a little something like this:
We hope this guide helped you understand how to invite new team members and assign them their roles accordingly.
If you still have questions or need any clarification on something, please feel free to contact us at any time at support@recurpost.com.