There's a new version available for this guide. Click here to read.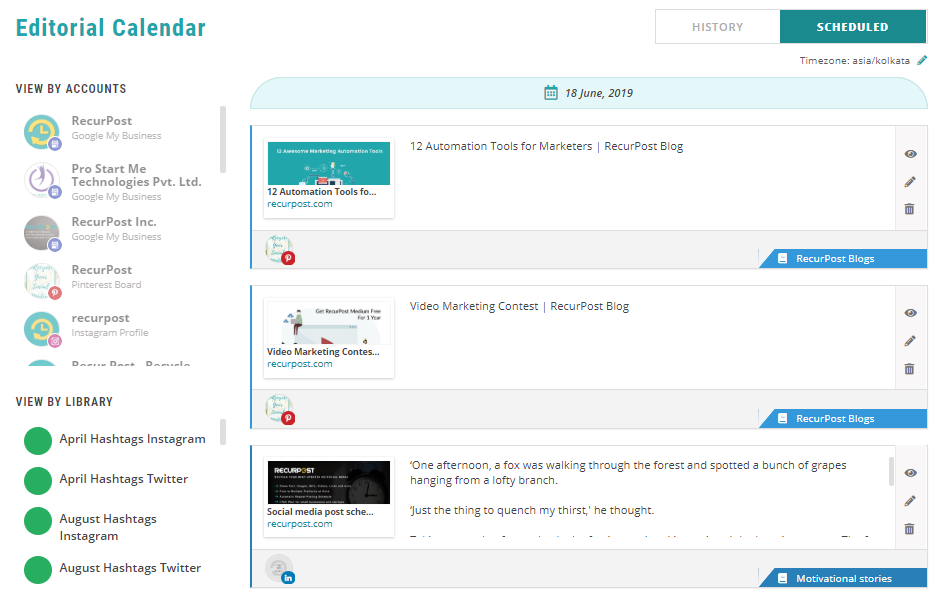 The Editorial Calendar is designed for your convenience. It allows you to see the social updates scheduled for you. You can even make a last minute change and those changes apply only to the currently scheduled updates and not to the ones in your library.
The Editorial Calendar shows 2 different types of posts:
Posts that are created by RecurPost based on your schedule.
One-off posts created by you and scheduled for a specific day and time.
With this data, RecurPost keeps track of your schedule everyday and schedules your posts accordingly. These posts are then displayed on the Editorial Calendar nearly 24 hours before they go live. This allows you to easily make those last minute changes in case you forgot to add or remove something.
Please note that all the one-off posts are displayed regardless of the time they are to go online since they are intended for single use only.