The Account Settings page gives you the power to personalize your account. Through it, you'll be able to make a variety of changes according to your preferences and personal data.
The following modifications can be done from the "Account Settings" page:
1. Plan Details and Customization
From here you can check your current plan details. You can also switch to a different plan from what you are currently on by clicking on "Customize Your Plan," then clicking on the "Change Plan" option, and then you can choose the plan as per your requirements. 
Customize Your Plan: You can always control and customize your plan as per your requirements by clicking on the 'CUSTOMIZE YOUR PLAN' and then find the features (under Add-ons) which you want to add or remove from your plan.
2. User Information
From here you can change your personal information including your name, login and contact email address, etc. We have separated "Login Email" and "Contact Email" just in case you would like to use different Email IDs for different purposes. You can simply update the details and click on "Save".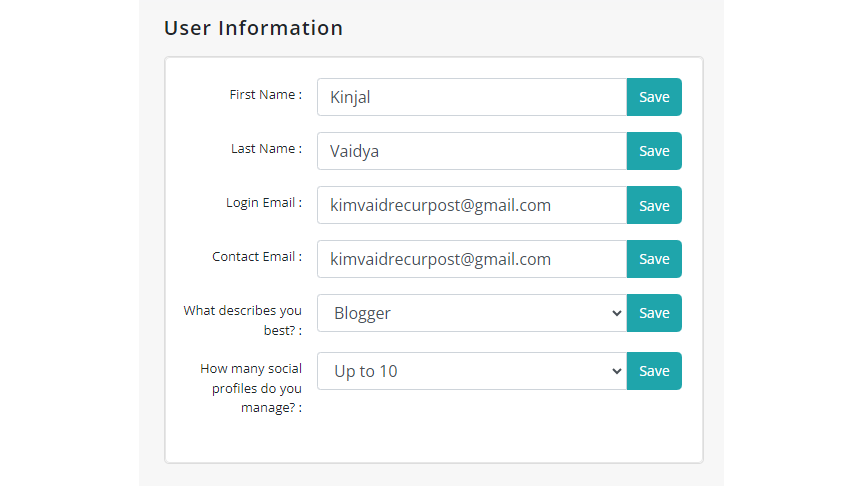 3. Password
From here you can manage and change your account Password. You just need to type your password and click on "Update Password" and your password will be changed/updated.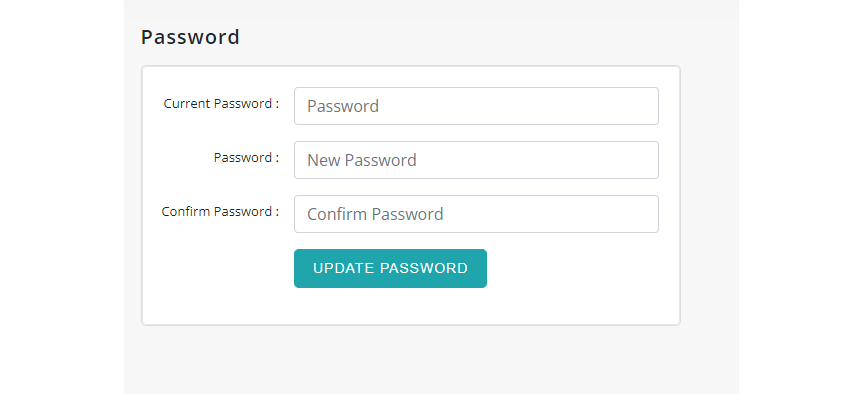 4. TimeZone Selection
From here you can change the time zone to the one you are currently in. This will allow you to plan ahead of time and create schedules.
5. Emails / Notifications Preferences
From here you can change your Email Notification Preferences. You can adjust the conditions under which you want RecurPost notifications sent to your contact email address.
6. Zapier Integration
From here you will be able to find your pass_key for your Zapier Integration. As we have integration with zapier, you can easily connect RecurPost to thousands of other apps.
When you want to use the RecurPost app with Zapier, you must confirm that it is you who is requesting this connection. To keep you safe, we have designed a unique pass_key that can be regenerated from your Account Settings page.
To authenticate your RecurPost account, copy the key from this page and put it into Zapier along with your email address.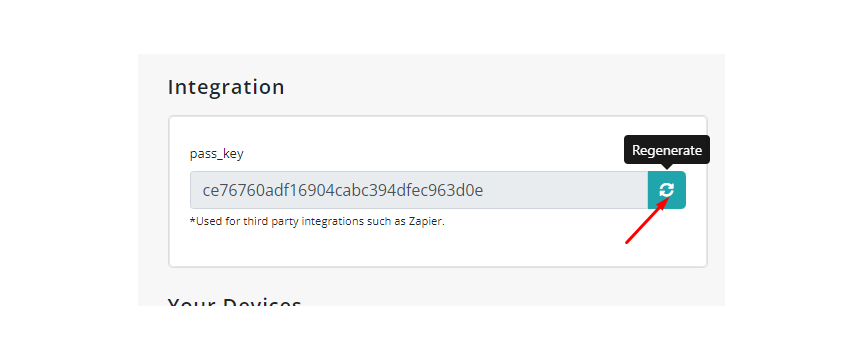 You can also check out how to create a one-off post here and how to add content to your RecurPost library using Zapier here.
7. Your Devices
From here, you can see which and how many devices are linked to your RecurPost account. You will also be able to delete a device associated with your RecurPost account from this page.
8. Delete Account
From here you will be able to Delete your RecurPost account entirely. Deleting your account is an irreversible process, which means you cannot undo your action once it has been completed. Please be sure that you are absolutely certain before deleting your account.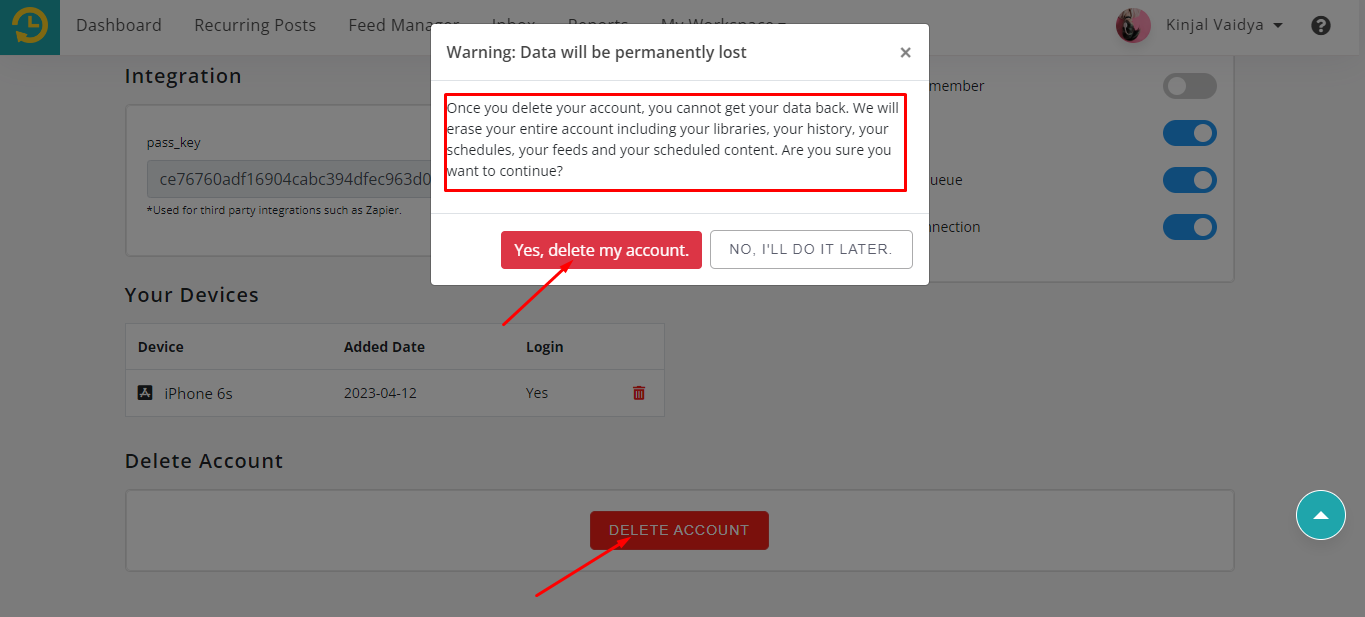 We hope this information is helpful to you. In case you have any questions or need help with the Account Settings then please reach out to us at support@recurpost.com.