RecurPost enables you to better understand your company and organize performance reports. It accomplishes this by collecting data from your social media accounts and evaluating your audience's behavior.
We use our algorithm to provide you with a detailed picture of how your posts performed. We examine which posts received the greatest attention on each social platform.
When you access the report page, you'll find a clear graphical depiction of your performance, as well as data and figures. It will assist you in better understanding your company's position and comparing your performance in order to optimize your posts for maximum traffic.
When you first get to the report page, you'll see the total number of likes, shares, comments, retweets, views, and clicks your posts received. This provides you with a clear basic understanding of the entire interaction received by you.
We have separated it into the following categories to gain a more detailed research to understand your business success:
---
How to Check the Engagements By Platform?
This displays the total number of likes, comments, posts, etc. received by your interactions on each social media platform. This enables you to determine which platforms have the most engaged audiences and where you are getting the most attention.

---
How to Check the Engagements By a Library?
This displays the total number of likes, comments, posts, etc. received by each library across all social media platforms. This allows them to determine which content connects with their audience and which should be removed.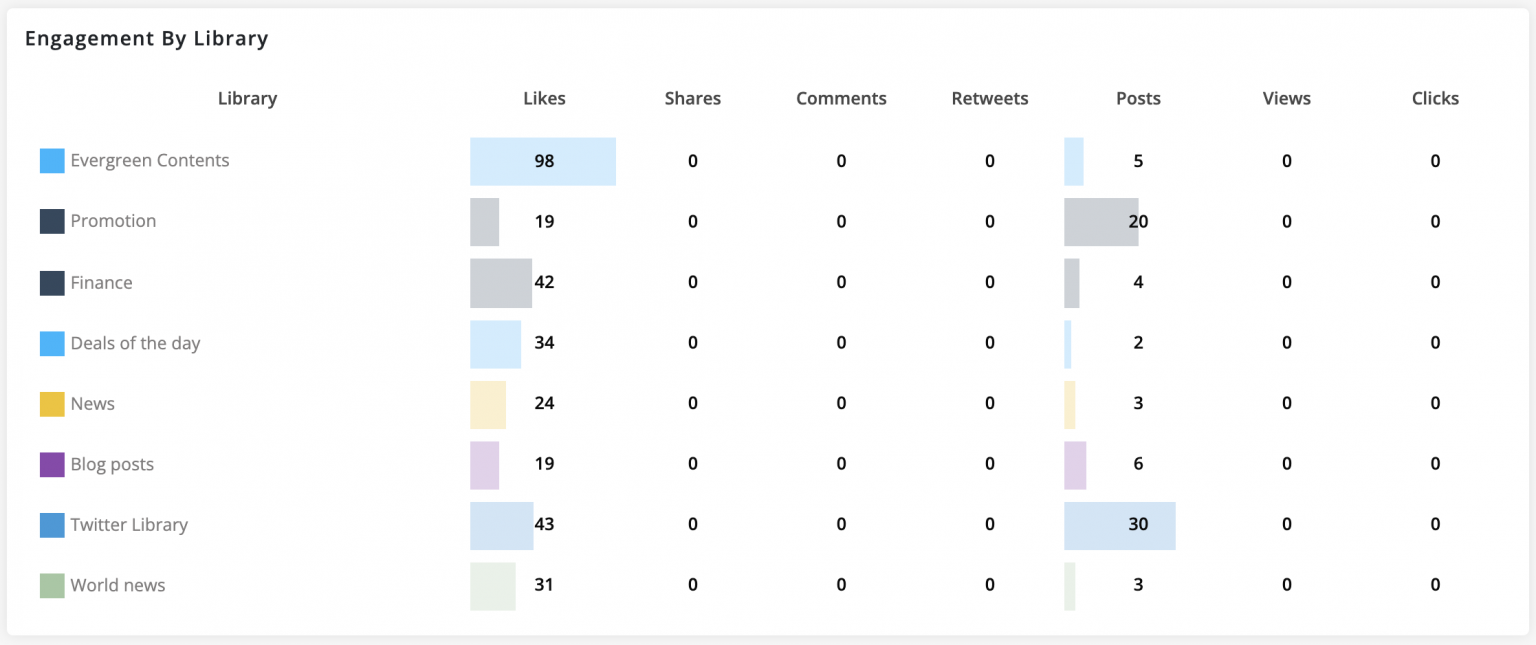 ---
How to Check My Top 5 Posts?
It displays the top five posts with the most likes from your viewers. This assists you in determining what types of postings your audience is most likely to engage with.
---
What is a White Label Report?
You may easily put your company's logo in place of RecurPost's logo in White Label Reports to customise your reports, and you can also download the report with your company's logo.
RecurPost provides more than just an overall report; it also assists you in studying all of the important data. To assist you better understand each social platform, we publish statistics that will give you a comprehensive picture of your social position.
Our technology assesses your performance on each platform and advises you where you need to improve. This enables you to visualize your statistics, interactions with your viewers, and total attention received.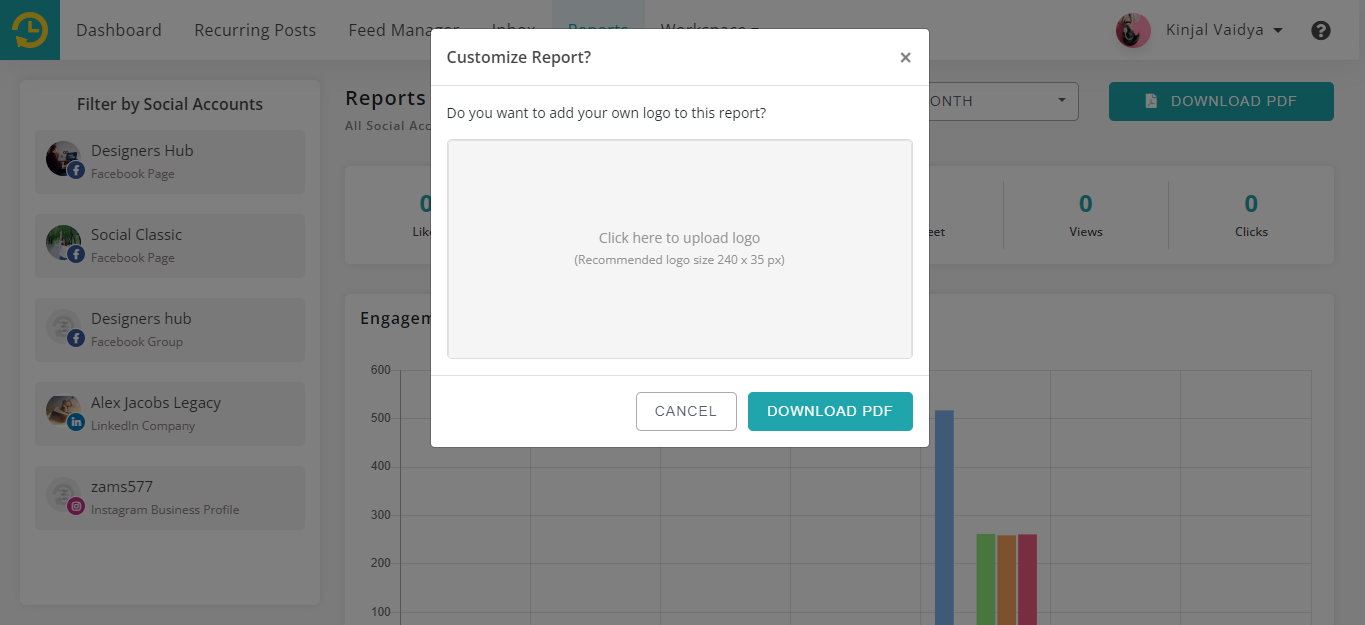 Read more… to learn how to check analytics for each social account.
We hope this information is helpful to you. In case you have any questions or need help with the RecurPost Reports Feature, then please reach out to us at support@recurpost.com.