There's a new version available for this guide. Click here to read that post.
You can indeed keep a post as a draft until you want it to start going out to your social accounts. Keeping a post as a draft basically means that your posts are on stand-by.

When adding a new update in your library, we give you the option to keep a post as a draft and stop recycling it after a certain date.

You can find this feature under the "Show Options" button when creating a new post, like shown in the image below: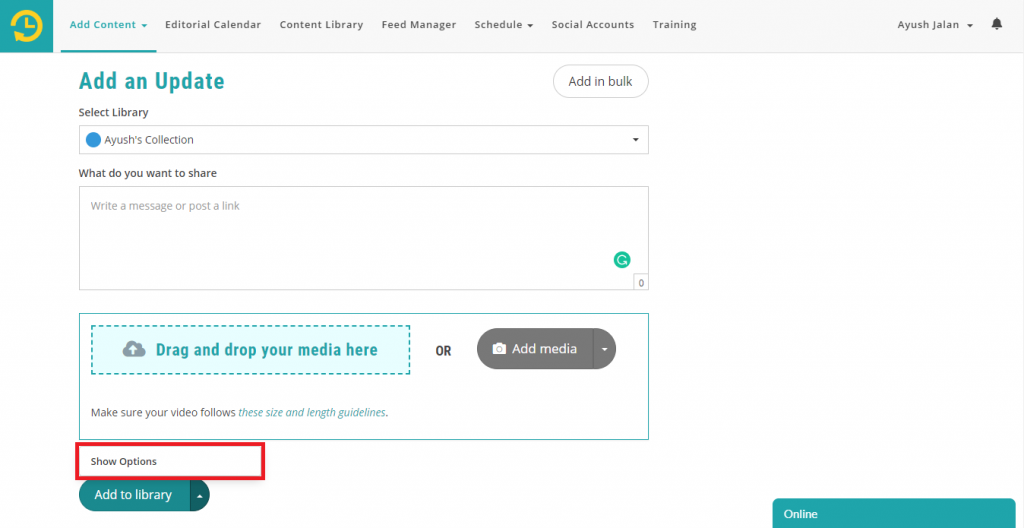 Once you click on it, you'll see the following:
Click on "Keep as a draft until" and "Stop recycling after" as you'll then be able to set a date for each.

For example, let's say you want to keep your post as a draft until 2nd August and you want to stop recycling it after 8th September.
Once that update is made, your post will not go out to your social accounts until 2nd August and will be saved under the "Updates not live yet" section under your library instantly.
Once it is past the draft date, it will start going out to your accounts as usual till 8th September and will be removed from your library and go to the "Expired content" library.
Please note that this feature is not available for one-time use posts and only for recurring ones.

If you still have any query regarding it, feel free to contact us at your convenience.